A Retreat-Style Setting
Welcomes You Home
Welcome to Metropolitan Place Apartments
Welcome to Metropolitan Place Apartments in Downtown Renton, WA, where comfortable living and modern convenience is top priority.
This lovely community is centrally located in Renton to provide easy access to both work and play throughout the city and surrounding area. Each exquisite home offers modern fixtures and fine finishes to fit every individual lifestyle, while still accommodating the ease of adding your own personal touches throughout your new home. You'll find a wonderful array of amenities including 9 ft elevated ceilings, cozy living room fireplaces, and a fitness studio.
At Metropolitan Place Apartments, we offer a variety of studio, one- and two-bedroom floor plans to fit your unique desires and needs. Each home offers fine detail and distinguished style to complement each floor plan offering open concept living, outlined with modern fixtures and plenty of storage you'll fully appreciate. Within each home, you'll enjoy high-efficiency appliances, wood grained flooring in the kitchen and dining space, as well as painted accent walls. Covered parking and detached private garages are available for those who wish to add to their list of needs upon move in. Large walk-in closets are an excellent touch, along with beautiful balconies and patios for entertaining close friends and family.
Commuting is short and stress-free with easy access to I-405 and Burnett Avenue South, for your drive into work. Additionally, these homes are close to a number of grocery stores and shopping centers like The Landing in Renton, to eat, shop and enjoy the city life we know you adore. Take a few moments to look through a large gallery of community photos and see what sets this neighborhood apart from all the rest.
If you've been looking for apartments near Downtown Renton, WA you won't want to miss Metropolitan Place Apartments! Get in touch with a member of our staff today to learn more about how life in our community can be a reality for you.
Metropolitan Place Apartments Is Your Home.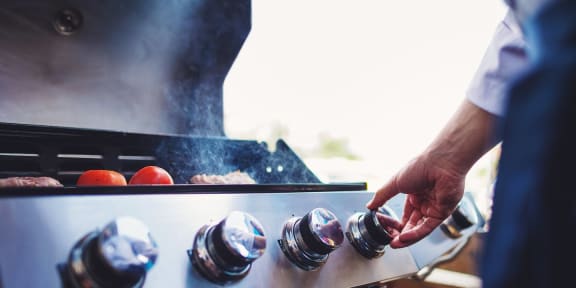 A RANGE OF PREMIUM FEATURES - MODERN APARTMENTS FOR RENT - RENTON, WA
At Metropolitan Place Apartments, we believe home life should be as stress-free as possible, and that's why each of our apartments have been designed with your comfort in mind. A wide variety of amenities and conveniences are not only found in your home, but throughout our grounds as well.
Your home contains numerous thoughtful design touches, including the use of premium materials and finishes like 9-foot ceilings, large windows for plenty of natural lighting, plush carpeting, updated lighting and hardware and painted accent walls. A full kitchen offers sleek and modern appliances, large walk-in closets provide plenty of storage space and your own private balcony or patio lets you enjoy the beauty of your surroundings right from your home.
The Metropolitan Place community takes relaxation and fun even further by offering you fitness and business centers, a gorgeous courtyard and manicured grounds, grilling and picnic areas and so much more. Professional maintenance and management services and a courtesy patrol are further benefits you'll get as a resident.
If you'd like to learn more about the amenities offered or are interested in getting started on the application process, please contact us! A qualified member of our staff is waiting to help you see how a new home can complement your current lifestyle. Call today!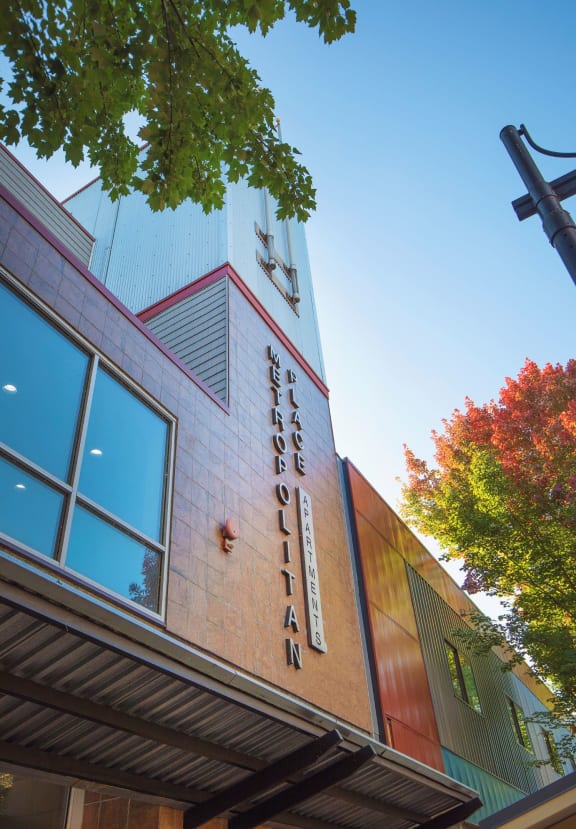 LIVING AT METROPOLITAN PLACE
Finding the ideal location to call home is important, and if you've been searching for Renton, Washington apartments, you won't want to miss Metropolitan Place! Situated on Burnett Avenue South, you'll be in close proximity to fantastic shopping districts, exciting entertainment options and world-class restaurants and nightlife spots.
The Renton Civic Theatre, Renton Historical Museum, Evergreen City Ballet, Jimi Hendrix Memorial, Carco Theatre and the Farmer's Market at the Piazza are all located just a few minutes from home. If sports are more your thing, be sure to check out a Seattle Seahawks game, go cheer for the Seattle Mariners or check out the Renton Skate Park.
Need some retail therapy? No problem! Westfield Shopping Town Southcenter, IKEA, The Boeing Store and many other great stores are just a short drive away. If you're after a good meal with friends or family, be sure to check out Pho 801, Cedar River Smokehouse, Melrose Grill or The Red House for some of the best food around.
When you call our Renton, Washington apartments your home, you'll have no shortage of new place and activities to experience and explore! If you'd like to learn even more about our homes or the area, please get in touch with us today!